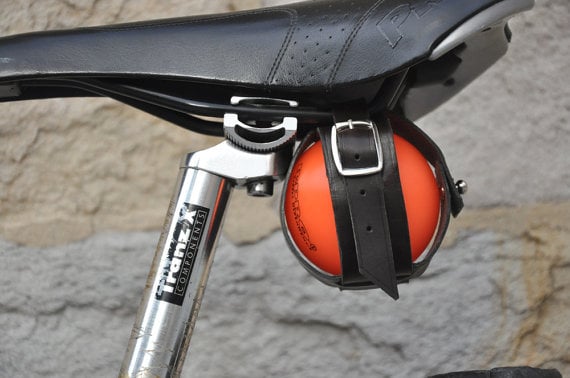 Bike Polo Ball Holder
€

10.00

/ Sold Out
---
Bike Polo Ball Holder
The first idea of this product came to my mind one very hot day on my way to play polo.
I did not carry a bag and I felt very uncomfortable having a polo ball in the pocket.
This holder is handmade with natural veg tanned leather. Using here the word "natural" means that in some parts of original leather piece the color might be with some nuances.
It's available in Dark Brown (Other colors will be available soon)
For easy attachment this ball holder comes with a 15 cm strap and a center bar buckle.
It's mainly designed to be placed under your saddle but it will also fit every where you want on your bike.
The button rivet used for the closure is simple to use and big enough to secure the ball even when you are riding fast or playing a hard polo game.
Note: The illustrated ball is not included.
More pictures heres.